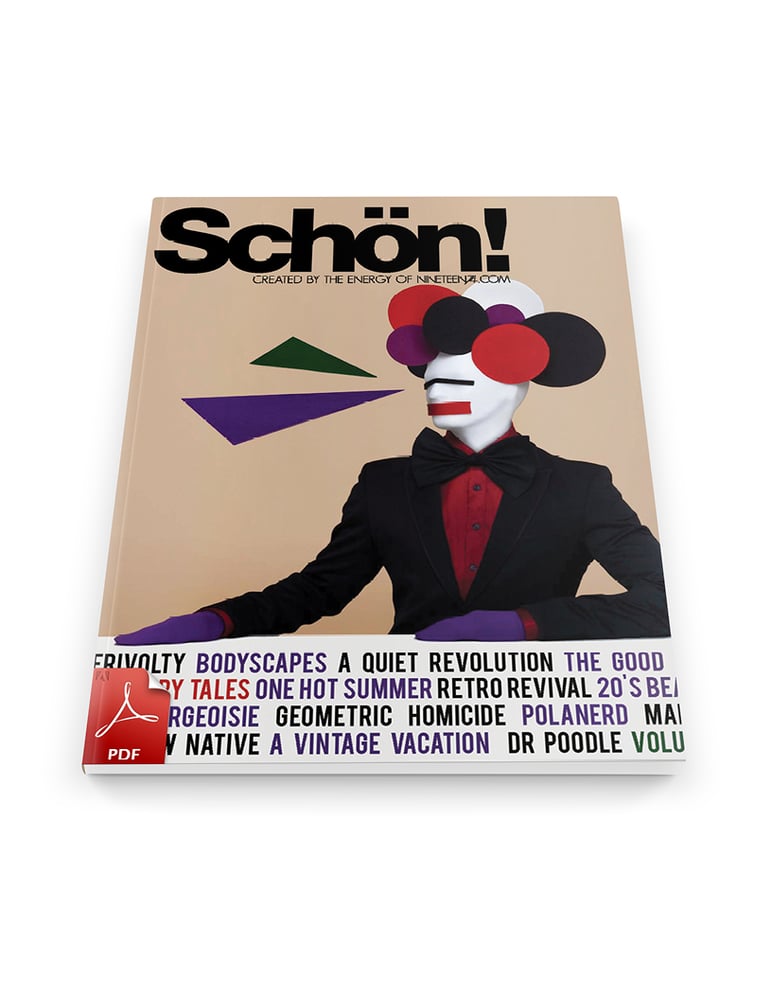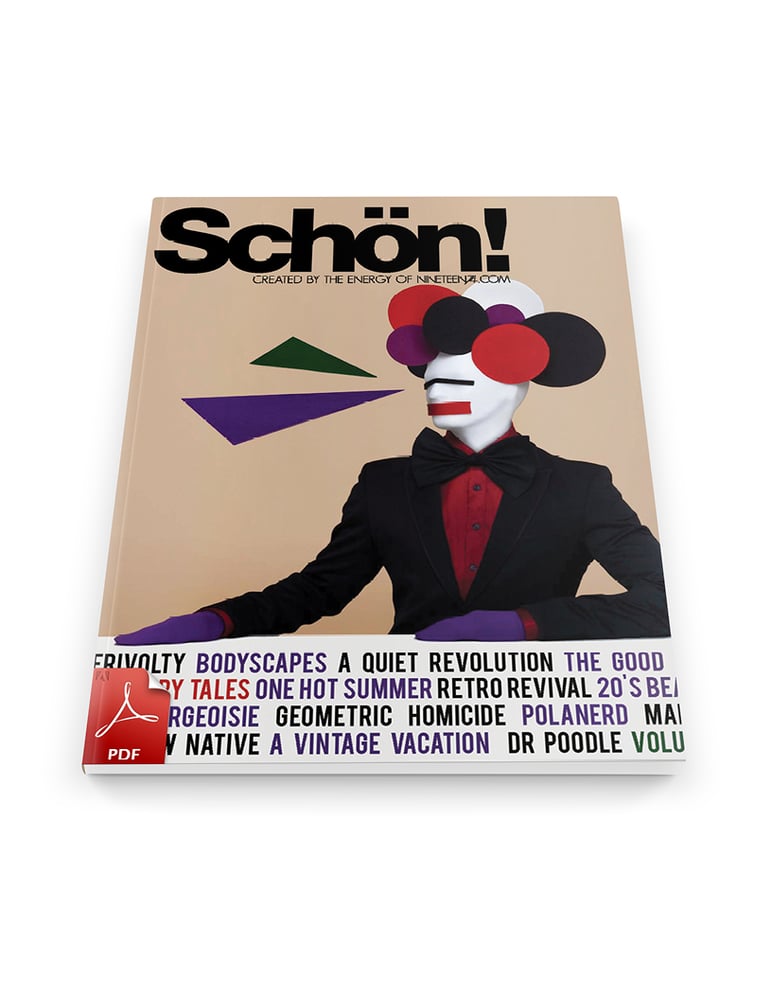 Schön! 1 / eBook download
£1.99 / On Sale
Schön! 1—Enlighten Your Senses
Nineteen74.com has seized a moment; we've simply compiled an array of ideas and talent into a truly magnificent publication. Our very first issue is packed with super-fabulous fashion spreads from all over the world. We want to project the creative talent and aesthetic styles from little stars and unrecognized places.
This time we're focusing on the notion of 'sexy' and what it means to us. Just like Schön!, sexy can be described as 'less is more' and if it were to be depicted through pictures, this is what it would look like …
Save it now on your desktop as a PDF download!