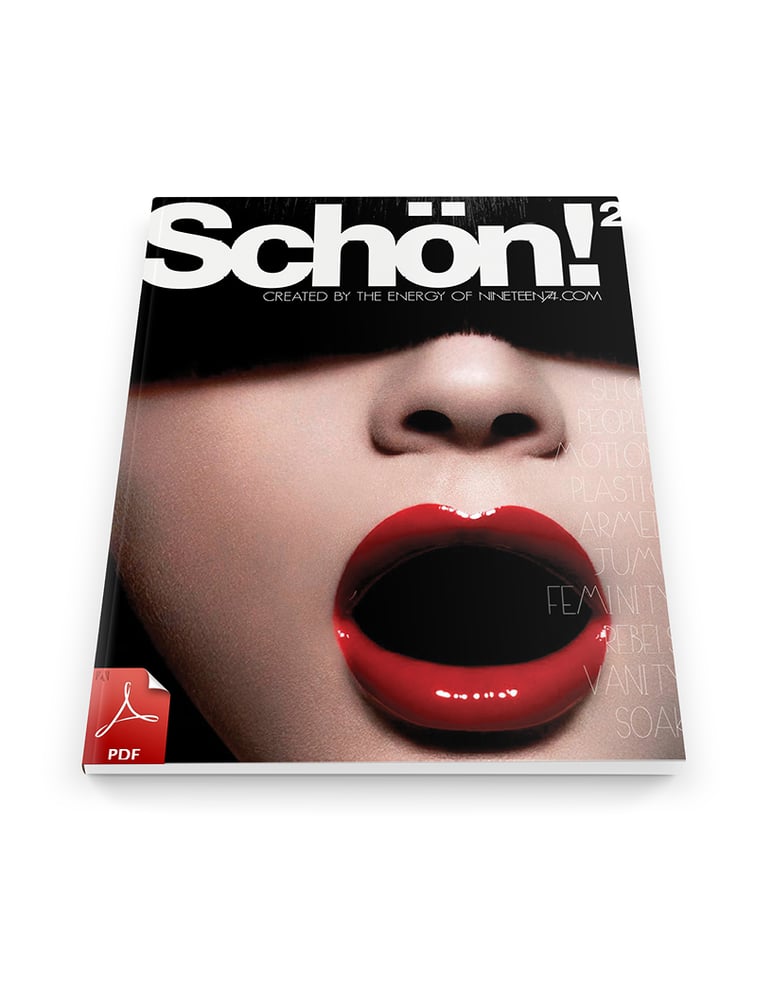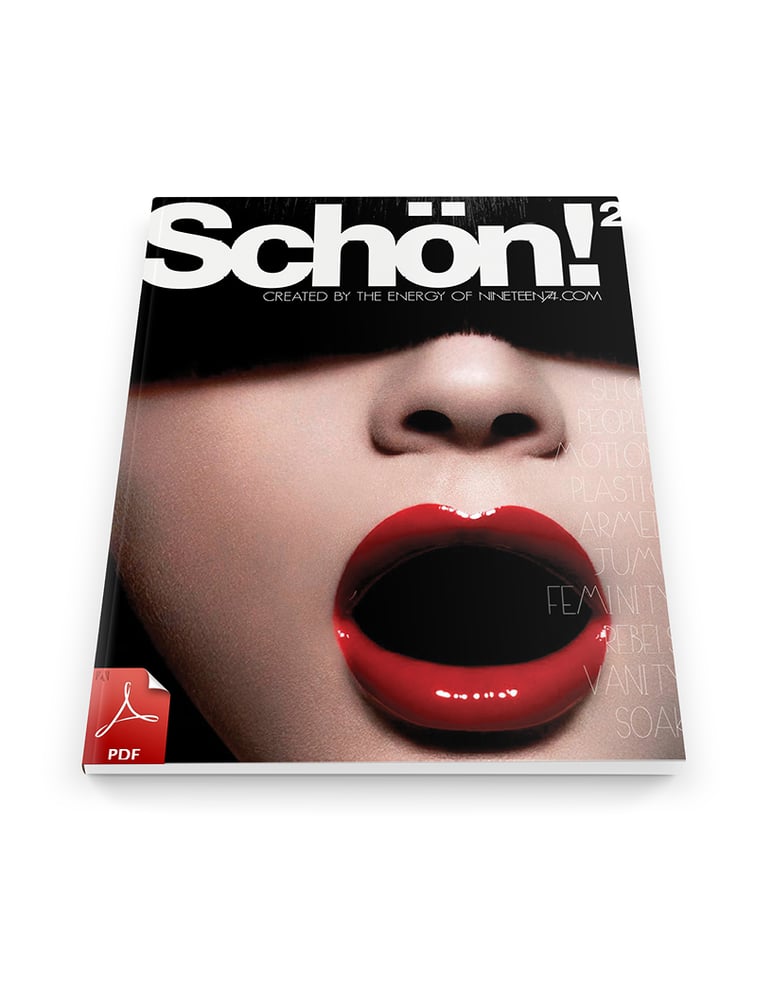 Schön! 2 / eBook download
£1.99 / On Sale
Schön! 2—Be Intoxicated
Nineteen.74 has gone deep sea diving in the vast ocean of talent and resurfaced with the pearls and best-kept secrets of the deep seas. Our second issue of Schön! is packed with sumptuous spreads from around the globe; we love bringing unknown gems and pioneers of creativity to the frontline of the reader's intellect.
This truly electrifying volume is a sensational blend of art, fashion and illustrations; a kaleidoscope of all things weird and wonderful, creative and stimulating—so prepare to be intoxicated.
Save it now on your desktop as a PDF download!