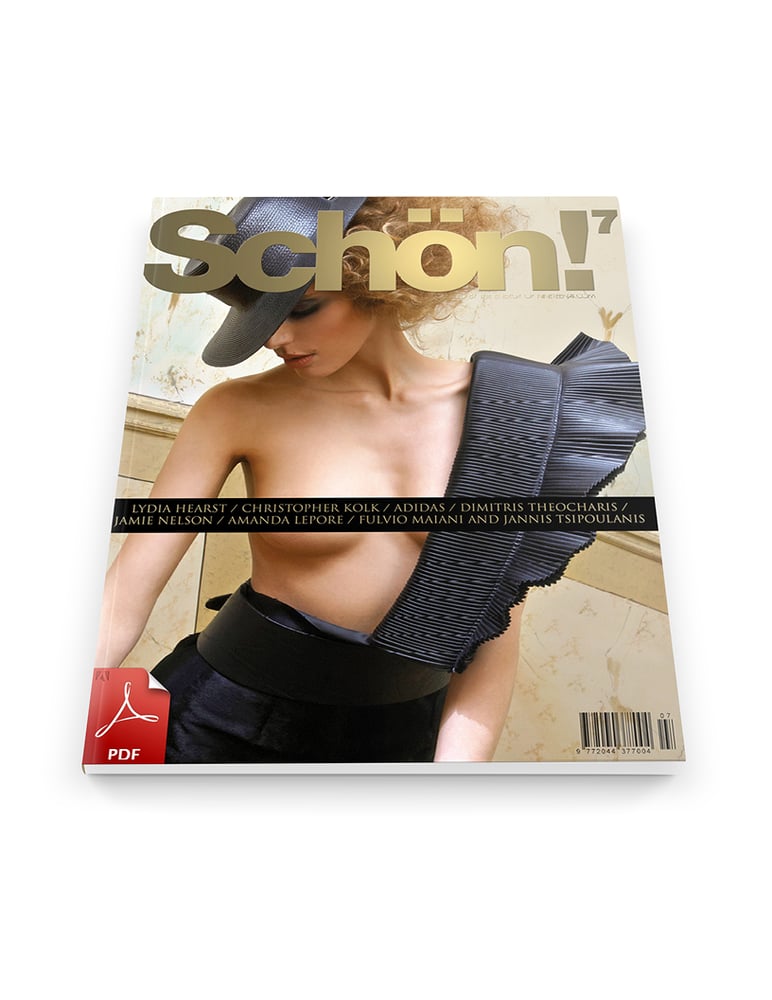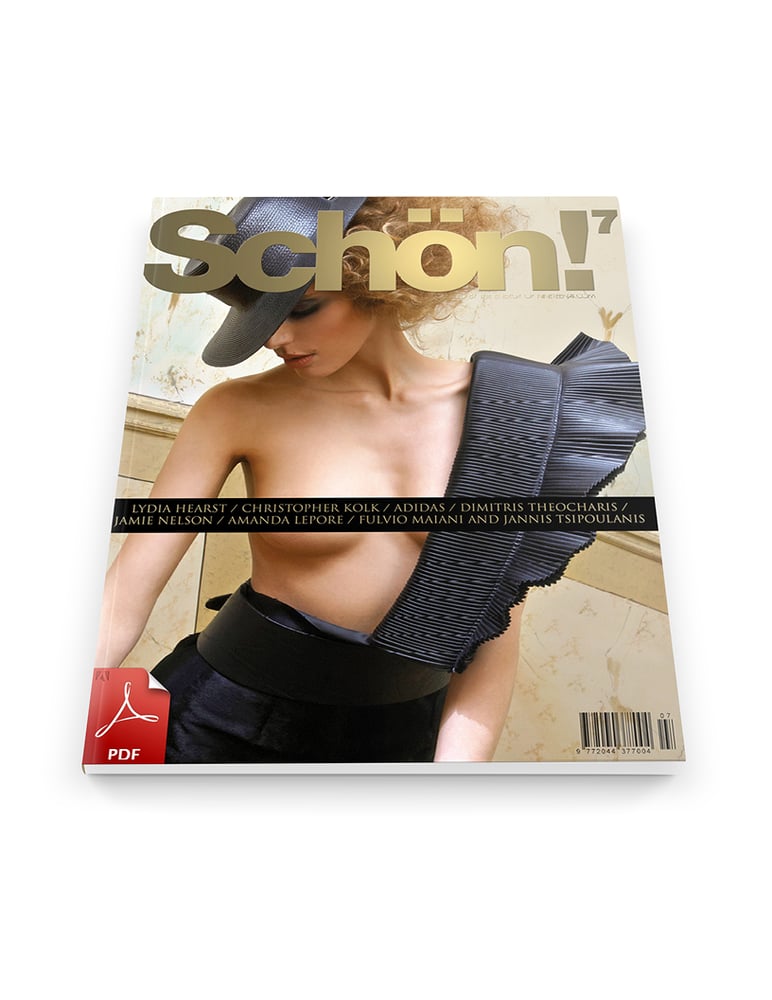 Schön! 7 / eBook download
£2.99 / On Sale
Schön! 7—Get Addicted
We've basked in the radiance of the sun, drawing from its energy and warmth to cultivate the essence of summer. With sexuality being ripe in the air, we celebrate the unveiling of flesh, and encourage the flirting of fabric with Issue 7. Teasing you to a boiling point then dabbing your perspiration, we get feverish with smoldering displays by Schön! veterans Jannis Tsipoulanis, Claudia Guimarães, Dimitris Theocharis and Fulvio Maiani. As the mercury rises, we retreat to the shade with an exclusive interview with fashion icon, journalist and actress in the hit U.S. TV show Gossip Girl, Lydia Hearst, stunningly shot by Christopher Kolk.
We've also plucked an ensemble of richly flavorsome talent to permeate the dew of monotony, including Jamie Nelson, Stefan Giftthaler and Mirko Ilić.
Stay cool with Schön! 7, wherever you are.
Save it now on your desktop as a PDF download!