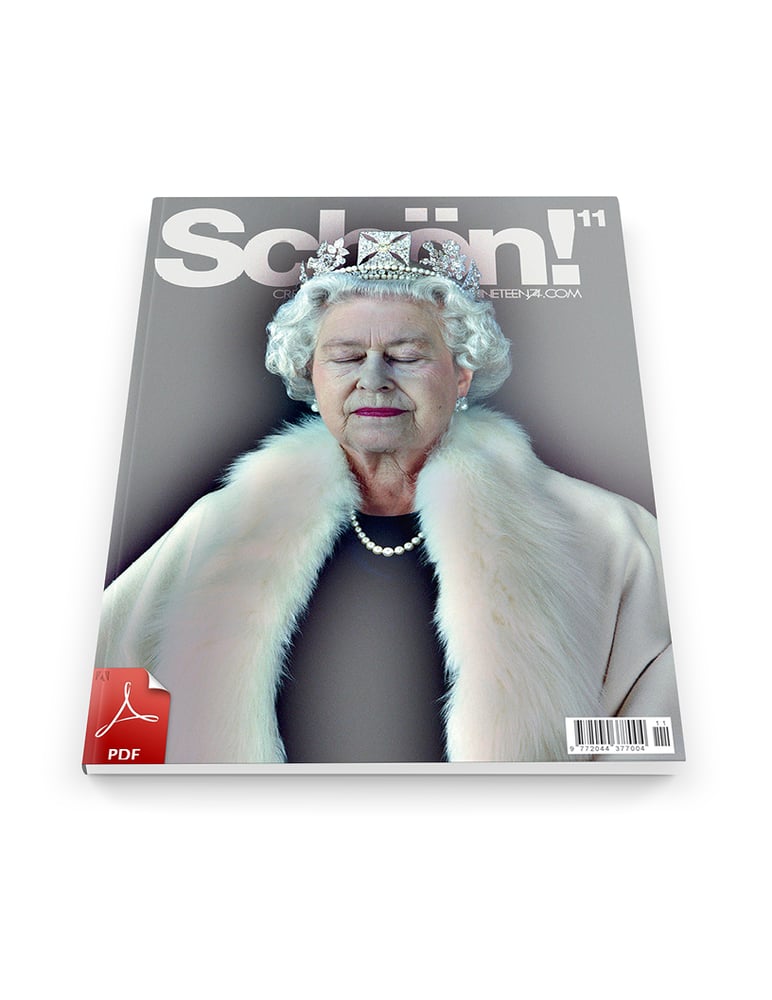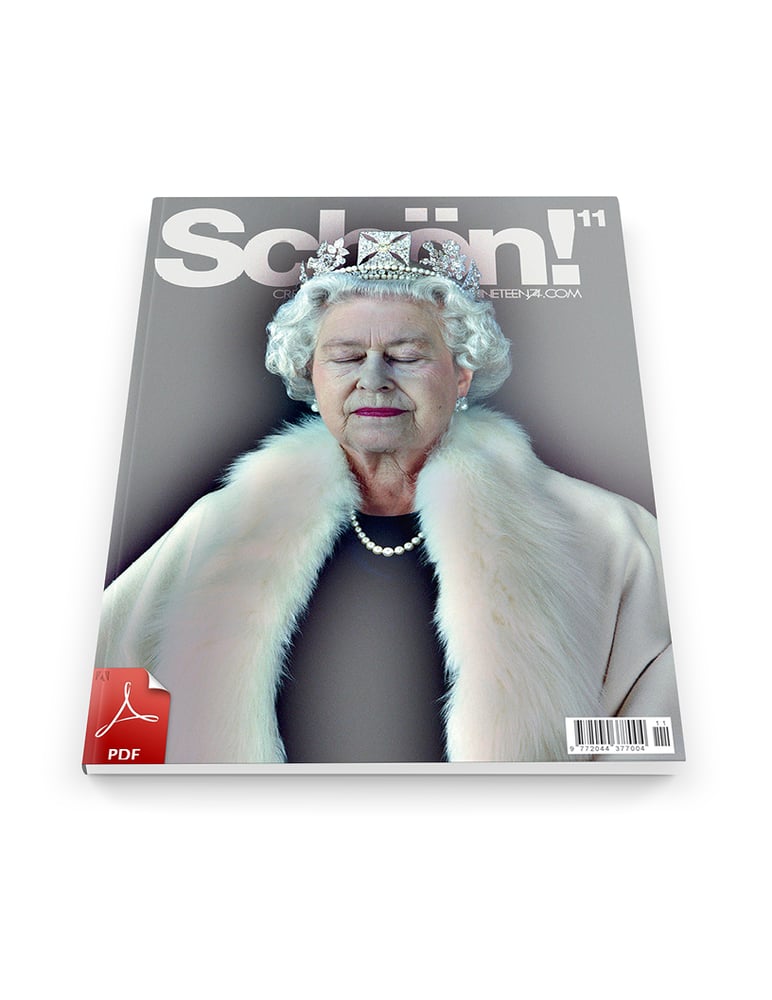 Schön! 11 The Queen / eBook download
£2.99 / On Sale
Schön! 11: Sparkle!
Schön! 11 is a treasure chest bursting with shimmering talent: from the boldly androgynous to the colorfully whimsical, Issue 11 is devoted to all that sparkles. Our eleventh issue features none other than Her Majesty Queen Elizabeth II on our cover, with an exclusive preview of the National Portrait Gallery's touring exhibition of her portraits commemorating her Diamond Jubilee.
Schön! 11 also features a queen of the stage—prima ballerina Polina Semionova—and a queen of the modeling world: rising star Skye Stracke, shot alongside Miguel Iglesias by regular contributor Jannis Tsipoulanis. We've discovered some hidden gems for you in artists Stephan Balleux and Elena Bombardelli, and are proud to present an elite league of up-and-coming male models: Willy Cartier, Stephen Thompson and Sebastian Sauvé, all of whom have enough talent to impress even the Queen. Of course you don't want to miss Stefan Milev's Little Red Riding Hood-inspired shoot, just in time for the upcoming film, nor an interview with Oscar and Golden Globe nominated visual effects supervisor Alex Frisch; not to mention Thanassis Krikis' enchanting editorial spread "Home Alone" and actress Lisa Edelstein's candid conversation with Andre Da Silva about winning her first award and the price of fame.
We've filled Schön! 11 with the crown jewels of the creative world just for you, our loyal readers—only the best for the best!
Download your personal eBook now straight to your desktop