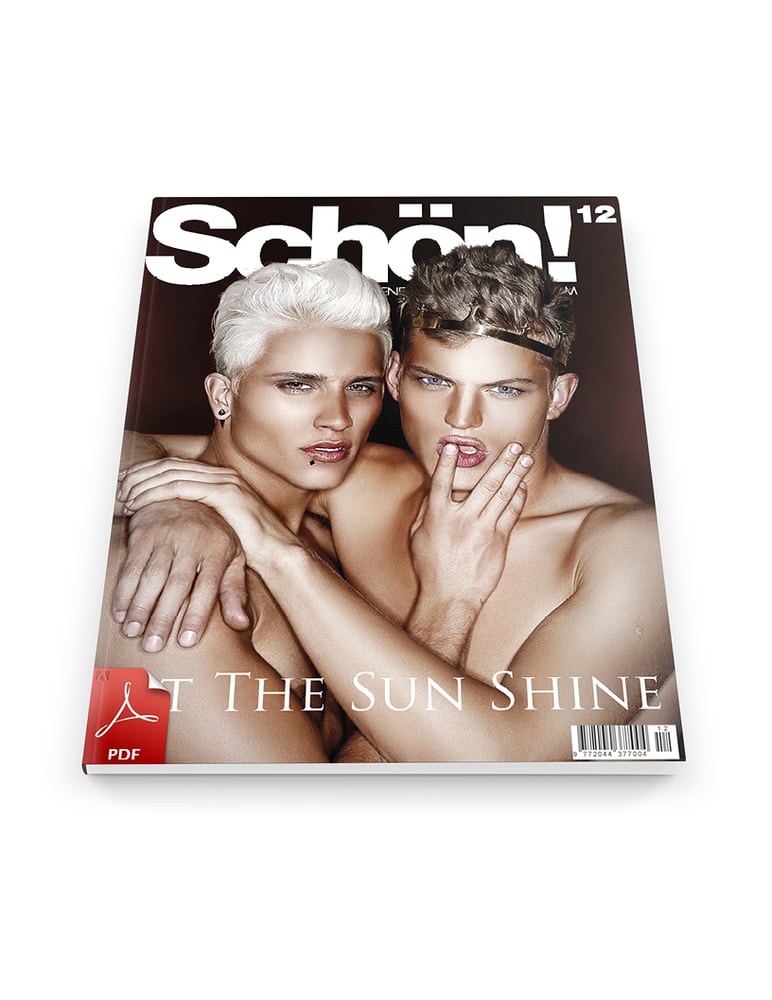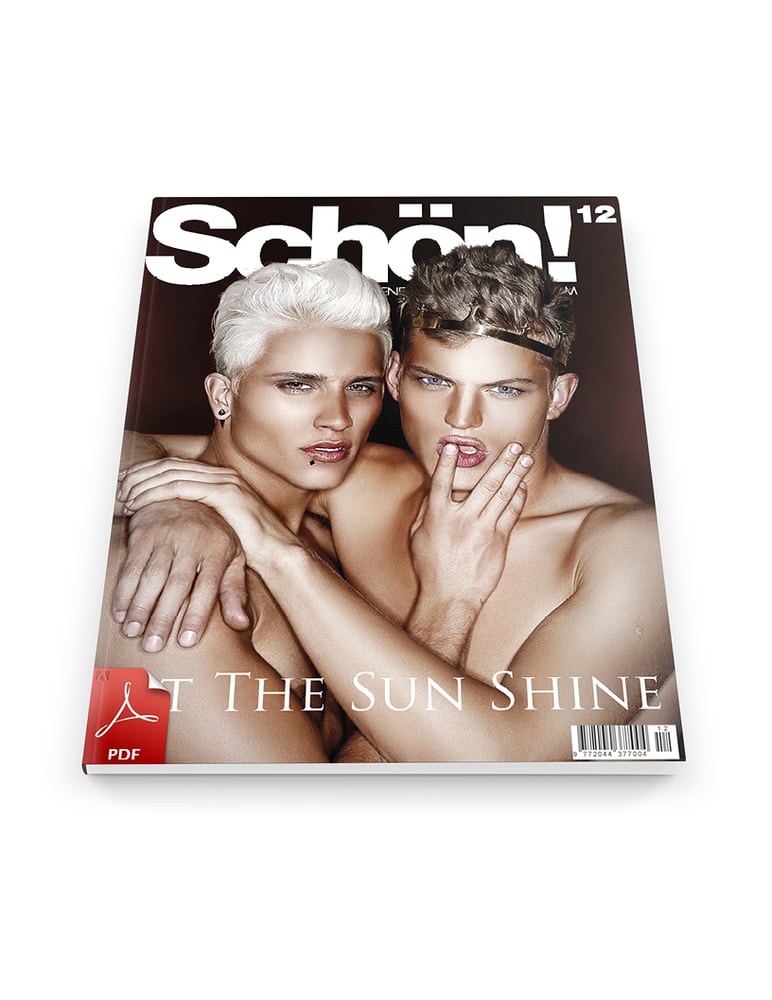 Schön! 12 Sebastian Sauve & Leebo Freeman / eBook download
£2.99 / On Sale
Model Sebastian Sauve once again graces our pages, this time alongside Leebo Freeman in the provocative cover story "Miami Bitch," shot by Dimitris Theocharis.  And the vibrancy of summer, both sun and shade, is captured in the editorial "Haughty Shades," shot by Thanassis Krikis and edited by Nicholas Georgiou.
 
Kim Jones, a master of menswear and one of fashion's most influential people, is interviewed by Andre Da Silva. Dan and Dean Caten, the daring men behind the irresistibly sexy brand DSquared2, are interviewed by our very own João Paulo Nunes. Spanish actress Rossy de Palma's vivacious personality shines impossibly bright in her interview and accompanying editorial shot by Álvaro Villarrubia, while fellow Spanish rose, artist Lita Cabellut, reminds us that perseverance can overcome pain to create beauty. And the story of Elina Garanca, a woman who is enrapturing the world as one of opera's brightest stars, and was exclusively interviewed for Schön! by Grace Urban, inspires us.
DOWNLOAD YOUR EBOOK NOW !