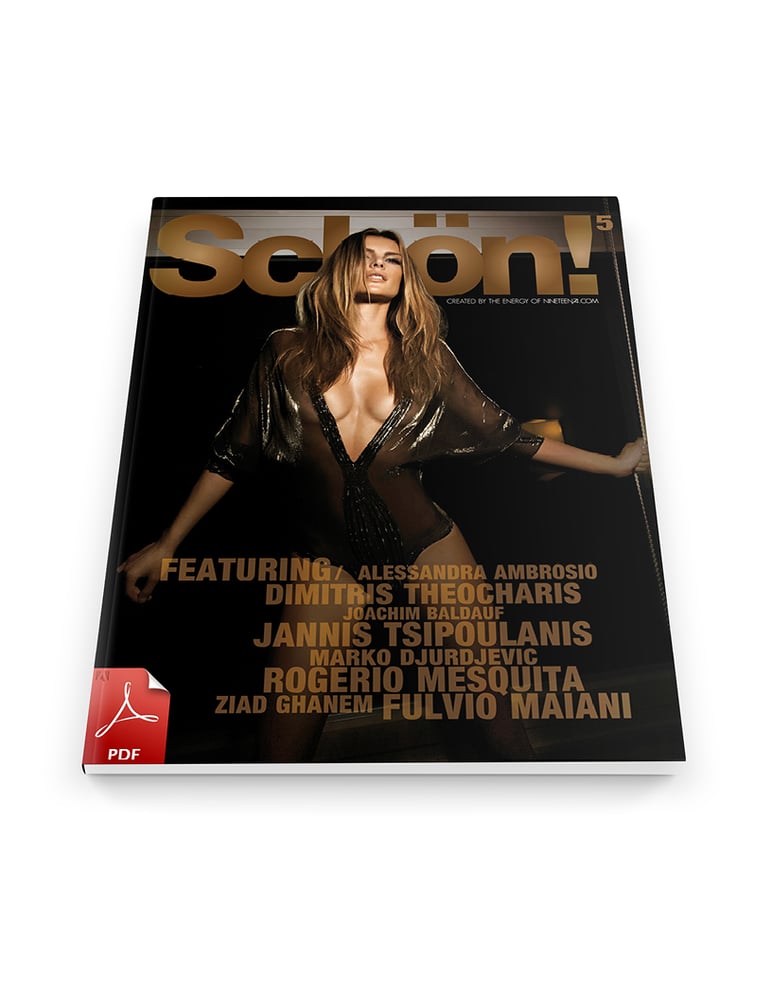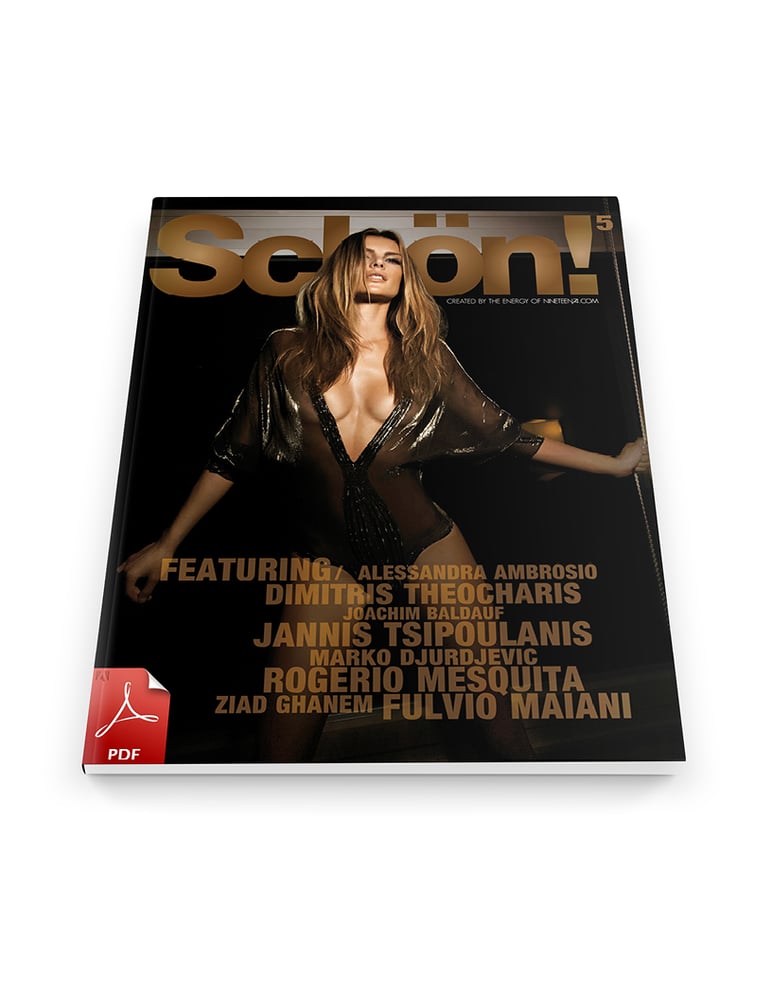 Schön! 5 Alessandra Ambrosio / eBook download
£2.99 / On Sale
Schön! 5—Rock Your World
Alessandra Ambrosio, face of Victoria's Secret, is the cover model for Issue 5, oozing sex in the spread "Alessandra the Great," photographed by the incredible Jannis Tsipoulanis. We've got a world full of beauty in Schön! 5, including top female models from Brazil in "From Heaven," photographed by Rogerio Mesquita, and the gorgeous shamanic shoot "Soul Retrieval," from Stefan Giftthaler. Fulvio Miani's striking spread "Bird Cage" captures femininity with complete ease. Dimitris Theocharis brings us another iconic photo series with the exquisitely masculine "Arthur." An "Ode to a Genius" from Schön! regular Yvonne Renard is our tribute to the late Lee Alexander McQueen, whose design talent inspired creatives all over the world.
And the second of our winners from Nineteen74's creative competition with Spectacular Studios, Adriana Gerasimov, also has her stunning shoot featured in this issue.
Bursting with beautiful girls and boys, Schön! 5 is officially here to rock your world!
Save it now on your desktop as a PDF download!