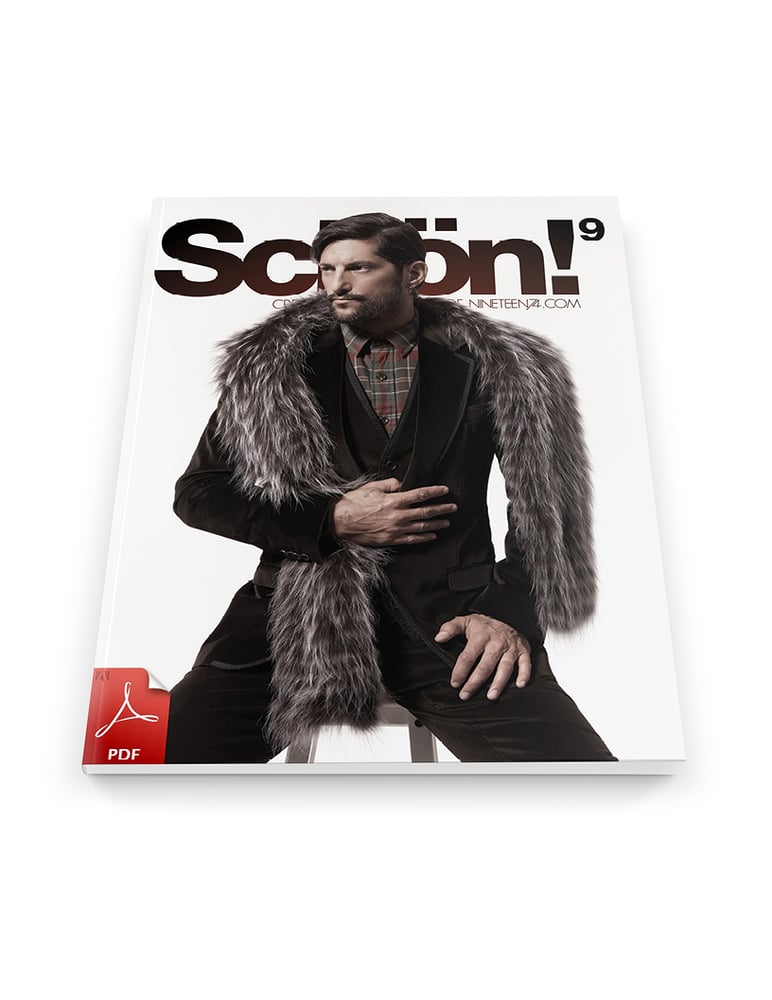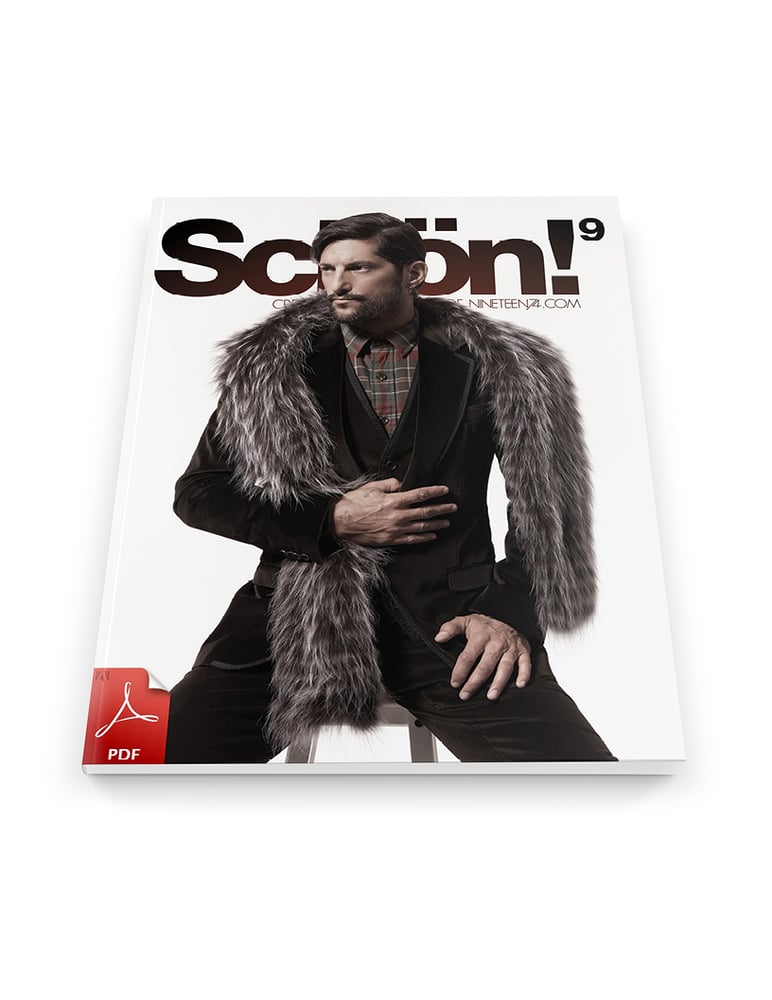 Schön! 9 Tony Ward / eBook download
£2.99 / On Sale
Schön! 9—Tony Ward
Issue 9 has been given over to all that is dark, different and above all extraordinary, just like our cover star, supermodel Tony Ward. It's our most fashion-forward edition yet, with an exclusive preview of next season's spring/summer menswear from Lanvin and Alexander McQueen, shot by Jannis Tsipoulanis, and Parisian label JITROIS's first editorial outside of the major global magazines. We've ventured into the deepest night through a series of dusky editorials, from the LaRoache Brothers' shadow-like models, to the statuesque onyx of "Carbon" by Pierre Dal Corso, to a collection of images from You Bin. Editorials from Stefan Milev, Matthew Lyn and Rayan Ayash intrigue. An interview with choreographer and director Shelly Love, photographs from Stefan Giftthaler and an exclusive preview from Yvonne Renard of the work of sensational painter Liu Fei lifts the mood of this otherwise eerie issue.
In our search for the next wave of global talent, we talk to innovative furniture designer Yahϊa Ouled-Moussa and the two halves behind fashion force Mastori*Motwary, as well as delving into the new photography art book, The Dualism. And Tony Ward, photographed by Dimitris Theocharis, exudes strength and masculinity in his series of smoldering portraits.
It's been an honor to work with one of the most immediately recognizable men in fashion, and we're thrilled with the results.
Save it now on your desktop as a PDF download!